About NIELIT
National Institute of Electronics & Information Technology (NIELIT), (erstwhile DOEACC Society), an Autonomous Scientific Society under the administrative control of Ministry of Electronics & Information Technology, Govt.of India, was set up to carry out Human Resource Development and related activities in the area of Information, Electronics & Communications Technology (IECT). NIELIT is engaged both in Formal & Non-Formal Education in the area of IECT besides development of industry-oriented quality education and training programmes in the state-of-the-art areas. NIELIT has endeavoured to establish standards to be the country's premier institution for Examination, Certification in the field of IECT.
Over the last two decades, NIELIT has acquired very good expertise in IT training, through its wide repertoire of causes, ranging from 'O' Level (Foundation), 'A' Level (Advance Diploma), 'B' Level (MCA equivalent), 'C' Level (M-Tech level), IT literacy courses-long term and short term courses on Information Security, ITeS-BPO, Computer Hardware Maintenance, Bio-Informatics, ESDM etc, besides, high end courses offered by NIELIT Centres at Post-Graduate level (M.Tech) in Electronics Design & Technology, Embedded Systems etc. in association with the respective state Universities.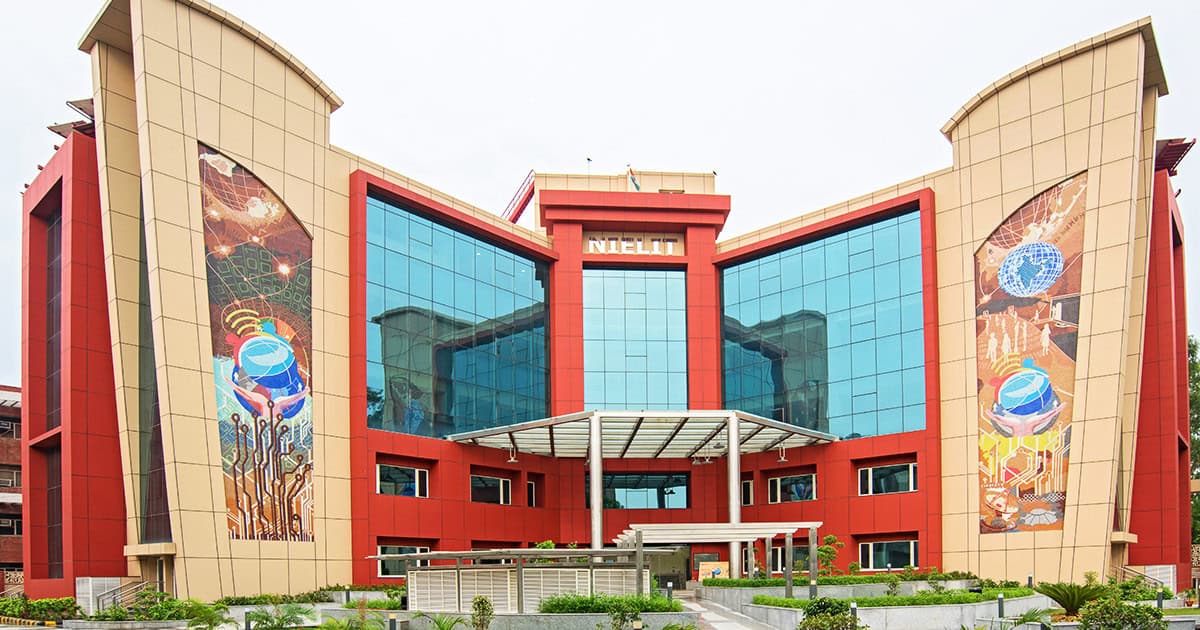 NIELIT's International Conference on Communication, Electronics and Digital Technologies (NICE-DT'23)
10-11 February 2023, New Delhi

The 02 days conference will focus on sharing the finding of research and development in IECT and related areas. It will be an ideal platform for Industry Professionals, Researchers and Academicians from all over the Globe to share their views and present their findings under 08 different tracks. There will be a special conference on Digital Skilling on 2nd day of the conference.


11 February 2023: International Conference on Digital Skilling
This event has been scheduled as a preparatory event for the G20 Presidency Year. It aims to prepare a strategy for developing Global Future-Ready Workforce in Electronics & Information Technology. This conference will have 03-panel discussions. Many experts are invited from around the Globe.
Panel-1: Framework for mutual recognition of Skills
Panel-2: Digital Skills for All
Panel-3: Advanced and Emerging Skills